SUPERCYCLERS
Founded by Liane Rossler and Sarah K in 2010, Supercyclers are an ever growing international collection of designers focused in their practices on building a sustainable future into the products they create, transforming perceptions of waste materials and the way we use things in the process.
Supercyclers 'Plastic Fantastic' range was launched at 'The Other Hemisphere' exhibition at Ventura Lambrate, Milan in 2011. The exhibition opened later in Sydney as 'This Hemisphere'. The Plastic Fantastic range received wide international interest and publication, and was included in an international design sourcebook of new design for 2012.
Works were exhibited at the Elle D'Eco Hotel in Amsterdam, and the DIY/T! Do it yourself/together in Brussels in 2011. 'SOS: Supercycle our Souls' was shown at Ventura Lambrate, Milan for Design Week 2012 and in Sydney for A Month of Design.
The 'Yours To Care For' collection was exhibited at 19 Greek Street Gallery House for the London Design Festival in 2012, and for 'Planted' at Mr Kitly Melbourne in 2012/3. The "Plastic fantastic Ghost Collection' works were exhibited in 'Domestic Renewal' at Craft ACT in 2012 and Craft Victoria in 2013.
'Plastic fantastic' works were included in PLA.I Ideas in Plastic, in Livorno, 2013. A collection of works including 'Superblown' glass were included in 'The Other Hemisphere' at Ventura Lambrate, Milan and in Sydney, and at 19 Greek Street Gallery House for London Design Week in 2014.
19 GREEK STREET FOR LONDON DESIGN FESTIVAL. 2014.
Supercyclers exhibited at 19 Greek Street for the third year for the London Design Festival September 13 - 21 2014.
Works included The Junk Mail Press by Andrew Simpson, Rubberweight Light by Sarah K, Studio Henry Wilson, Dale Hardiman, and Superblown vases by Liane Rossler.
SUPERBLOWN. 2014.
Superblown collection created for 'The Other Hemisphere', Ventura Lambrate, Milan, and Sydney.
'A glass bottle is a thing that will last an indeterminate length of time in our oceans. Originally made from sand, the energy to create it is equal to the heat in a volcano. Liane has created a series of delicate glass bubbles blown directly from the bottles, creating a new lease of life for them as vases. The resulting objects now embody her distinctive organic style, lifting the bottles far enough away from their origin that the colour is the only signifier of their former existence'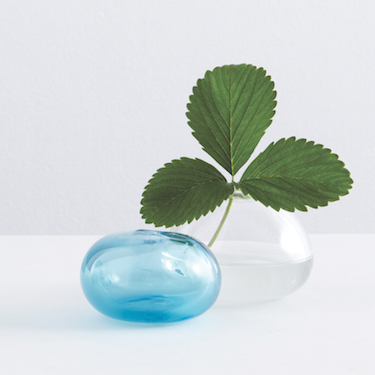 DOMESTIC RENEWAL. 2013.
'Domestic Renewal proposes new ways of viewing materials, as well as new ways of viewing ourselves and our social transformation. Works represent a blueprint or prototype for how we can improve the way in which domestic or urban environments are planned and perceived.
Artists: Alex Asch, Richard Blackwell, Norman Cherry, Ann Cleary, Guy Keulemans, Sarah K, Bridie Lander, Gini Lee, Rohan Nicol, Sabine Pagan, Mel Robson, Liane Rossler, Wayne Simons, Kenji Uranishi, Jason Wade, Henry Wilson. Curator: Rohan Nicol
Exhibition 2 August – 31 August 2013
Domestic Renewal is a project that presents a blueprint or prototype for how we can improve the way in which domestic or urban environments are planned and perceived.'
CURATING CITIES. 2013.
'Curating Cities maps the increasingly important and emerging field of eco-sustainable public art. It is developed as a resource for researchers, academics, artists, curators, educators, commissioning agencies and sponsors working in the field as well as those interested in promoting sustainability via public art. In addition to descriptive information, the database evaluates the aims and outcomes of each project as well as the external constraints (and subsequent negotiations) that influence the production of public artworks.'
PLA.I IDEAS IN PLASTIC. 2013.
Supercyclers were invited to show works in the exhibition PLA.I Idee in Plastica, at 70m2 in Livorno. The show included Italian and international designers, who have experimented with plastic to create unique, innovative works playing with the versatile, economical and flexible material .
YOURS TO CARE FOR. 2012.
Collection created for 19 Greek St Gallery House, London during the London Design Festival 2012.
"The discarded materials we are using have become extremely valuable – we seek out the colour and texture that we might once have ignored. Plastic is a super-material, and should be considered a valuable commodity – it has this ability to last forever so instead of creating products intended for a single use only to be subsequently discarded, we could be making things that need to be cared for and kept the single stem horizontal vase project is about this shift in value.
Between 60,000,000 and 500, 000,000 plastic drinking straws are consumed and discarded each day, so a single straw seems like a very small, insignificant thing what if we wanted to talk about the single item, the cell – endow it with a beauty and function which in turn celebrates the beauty of a singular stem of foliage found in the garden or on the street – our synthetic vase holds water and sustains the natural plant - and the two fuse + compliment each other.
Taken in this new context and given the right setting, this might be just as beautiful as a bunch of bought flowers – if we are going to shift our thinking about synthetic materials, it is a smaller stretch to appreciate a part of a plant not usually celebrated, leaves, even weeds our experiments demonstrate a surprising characteristic that allows us to lay them horizontally as we had planned – the water in the vase when laid down stays in the vase because of the surface tension created in the same way as the stem fuses with the clear plastic, we also wanted the vases to enable the idea of grafting – so that you can pair plants of different form and colour to create something new – to highlight the human or synthetic involvement – when you take home or even make your own version of our vases, you take on the responsibility of caring not only for the plant but for the future of the vase also."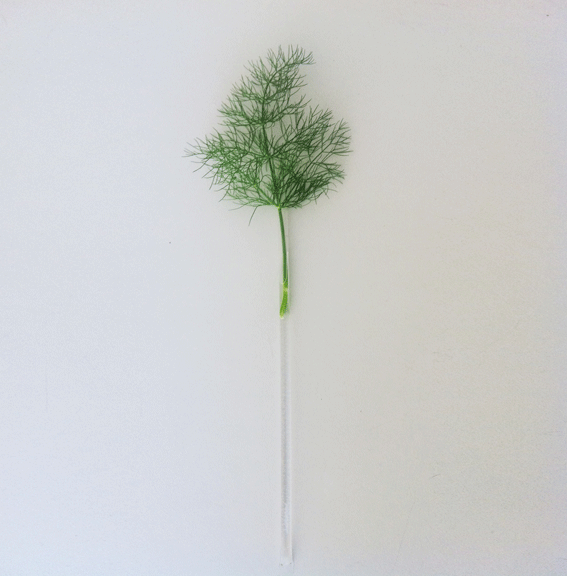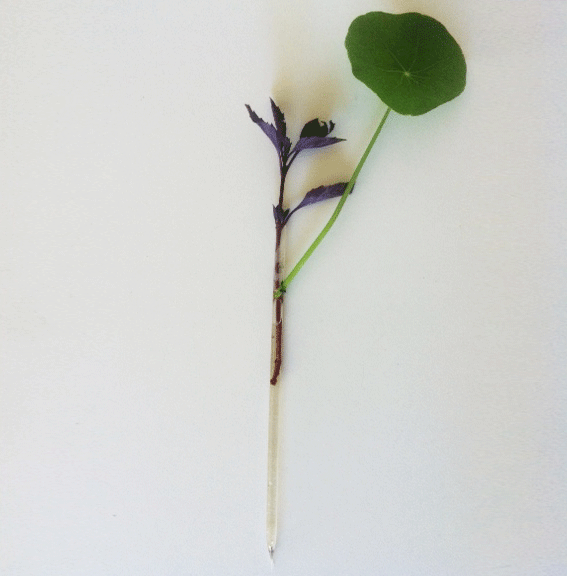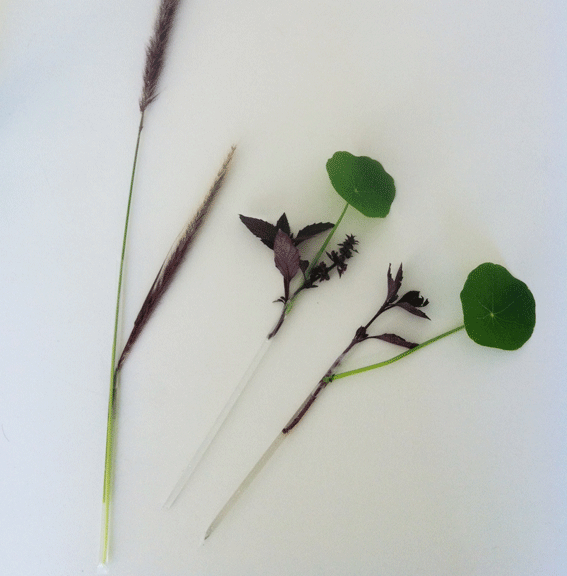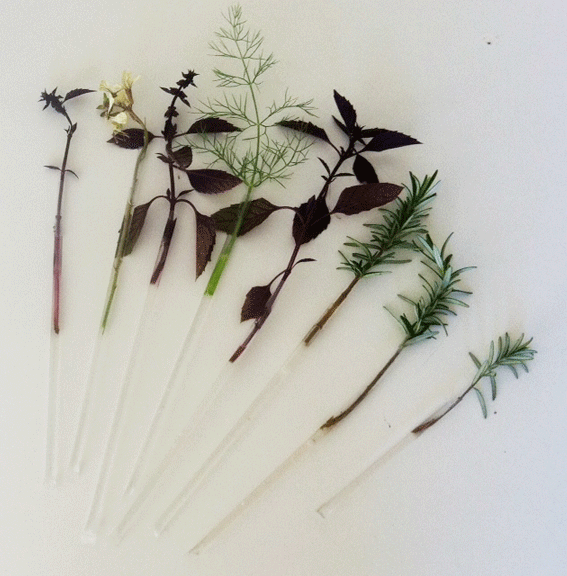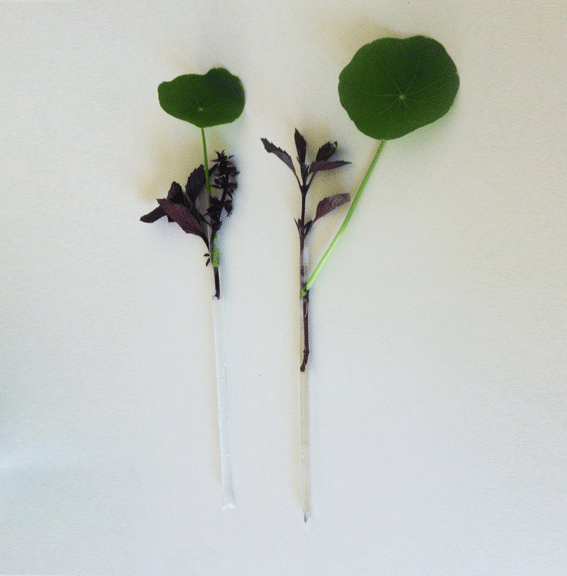 SUPERCYCLERS @ 19 greek st
13 - 23 September 2012.

Supercyclers was part of the launch exhibition at a new gallery 19 greek st. gallery house during the London Design Festival. 19 greek st is a 6 storey Soho terrace which will focus on an exciting international range of socially responsible design. Existing and new work by supercyclers include works by Henry Wilson, Ett la Benn, Tamara Maynes, supercyclers, Ontwerplabel Vij5 + Breg Hanssen, Blakebrough+King, Mark Vaarwerk + Postfossil.
PLASTIC FANTASTIC D.I.Y. GUIDE. 2012.
Created by Dale Hardiman in collaboration with Supercyclers, this book provides instructions on materials and objects with the intention of promoting home-based manufacturing.
2011.
Collection created for Elle D'Eco Hotel, Elle Decoration NL for Inside Design Amsterdam 2011.
2011.
Collection created for DIY/T exhibition Deco-oh in Bruxelles, Belguim
organized by Damn Magazine.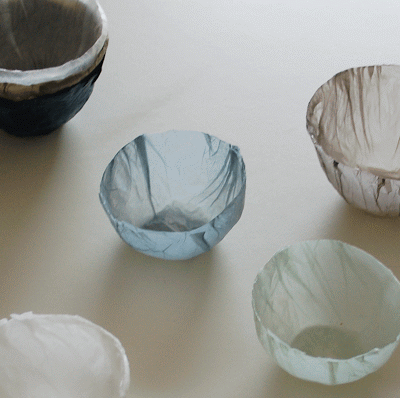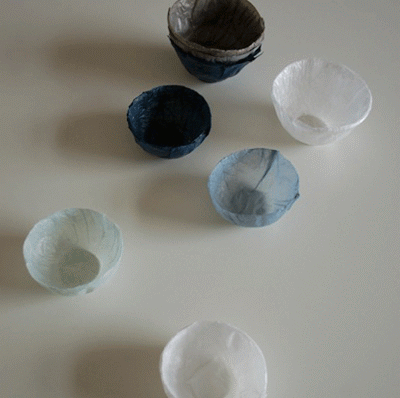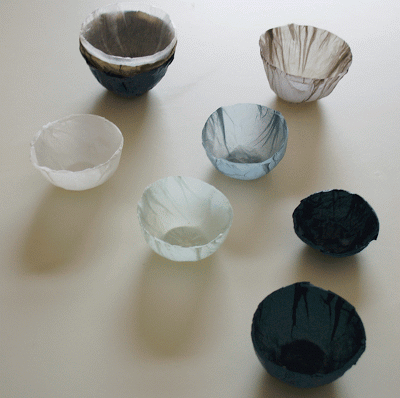 PLASTIC FANTASTIC. 2011.
Supercyclers launched the first Plastic Fantastic collection at Ventura Lambrate, Milan in 2011.
"For this project we set ourselves the task of creating really beautiful usable vessels out of plastic bags. The first one we made coincided with the radio playing "This is the day" by The The, and even if it didn't change our lives, things did fall into place a little.
If you want to try this at home, it is a simple matter of gently heating the bags over objects.
There is a degree of plastic bag fumage, the worst lowest possible grade on the petrochemical chain, but you should never have actual smoke or you have gone too far. Wear a good quality respiratory face mask at all times and even glasses. gloves mean you can get close to the heat source.
Since we are launched the first products of our Plastic Fantastic exercises in Milan in April, the colours of Italy inspired us. And yes, they are watertight - so you can use them to grow a little cactus or hold a flower or plant."